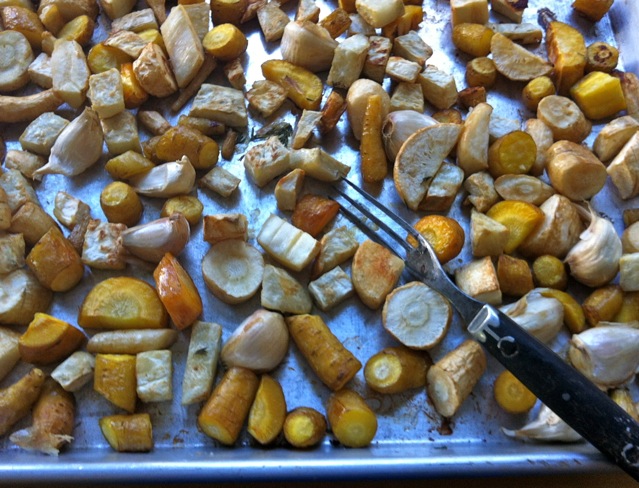 The always inspiring Heidi Swanson of 101cookbooks.com wrote a post last week about writing a blog for a dozen years and the importance of having a voice and a point of view. She muses about how she could do more video work or more this or that that others suggest she might do but that what she really wants to do is write recipes and take beautiful photos.
For years I posted a recipe once a week and then as my business shifted and I got busier I posted less and less often in part because, unlike most other blogs I love and follow who post recipes, I rarely had the perfect, tested-multiple-times, beautifully-photographed-step-by-step recipe to post, so I didn't post at all. Well my business (and life's mission) is not called Cook With What You Have for nothing. And cooking-with-what-you-have everyday to make simple, nourishing food for those you love is often messy and rarely terribly prescriptive. So, I've decided to post much more often again and if it's four different salads in a row that all turned out deliciously but just used what I happened to need to use up then so be it. I won't be posting them to suggest that you exactly emulate what I did or that it was the best thing I've made in months, but maybe it will inspire us all to look around our kitchens and gardens and use our imagination and have a meal of this and that and feel satisfied.
Roasted Root Vegetables and Garlic
Case in point. . . I needed to clean out my refrigerator before the next CSA share arrived and found a bunch of small parsnips and carrots and half a celery root. I scrubbed and trimmed everything and tossed them on a baking sheet with some oil and salt and a head's worth of garlic cloves and roasted all until browning and fragrant.
I ate some of this goodness for lunch, standing at the counter before heading out the door for a meeting. The rest was reheated in plenty of  vegetable broth (inspired by a post of Heidi Swanson's many years ago!) with a bit fresh sage and thyme and then pureed and eaten for dinner with a bit of olive oil and plenty of black pepper. It was too dark by that time to take a photo of the soup and it was tastier than it was pretty so use your imagination.
Happy cooking!